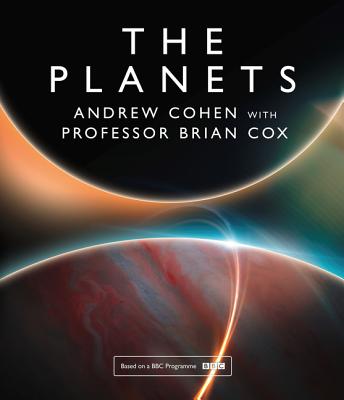 The Planets (Hardcover)
William Collins, 9780007488841, 288pp.
Publication Date: May 23, 2019
* Individual store prices may vary.
Description
Jupiter: The Ruthless One - Mars: The Doomed One - Sun: The Fiery One - Saturn: The Beautiful One - Pluto: The Mysterious One
Professor Brian Cox is back with another insightful and mind-blowing exploration of space. This time he shows us our solar system as we've never seen it before.
We're living through an extraordinary time of exploration. A fleet of space probes are continually beaming data back to Earth. Hidden in this stream of code are startling new discoveries about the worlds we share with the Sun. We will piece together these remarkable findings to tell the greatest science story of them all - the life and times of the Solar System.
What emerges is a dramatic tale of planetary siblings. Born from violence, they grow up together, in time becoming living, breathing worlds, only to fade away one by one as they age. Along the way we will meet all eight of the major planets, plus a supporting cast of moons, asteroids and comets, and a mysterious as yet unseen world way out beyond the Kuiper belt.
About the Author
Professor Brian Cox, OBE is a particle physicist, a Royal Society research fellow, and a professor at the University of Manchester as well as researcher on one of the most ambitious experiments on Earth, the ATLAS experiment on the Large Hadron Collider in Switzerland. He is best known to the public as a science broadcaster and presenter of the popular BBC Wonders trilogy, Human Universe, Forces of Nature and Stargazing Live.Andrew Cohen is Head of the BBC Science Unit and the Executive Producer of the BBC series Planets. He has been responsible for a wide range of science documentaries, including the Wonders trilogy, Human Universe, Forces of Nature and Stargazing Live. He lives in London with his wife and three children.