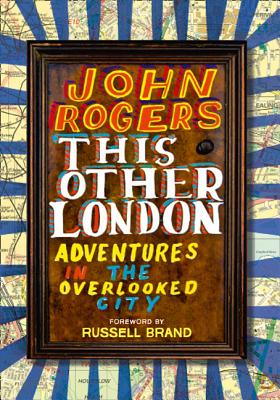 This Other London (Hardcover)
Adventures in the Overlooked City
HarperCollins, 9780007494279, 306pp.
Publication Date: April 22, 2014
* Individual store prices may vary.
Description
Join John Rogers as he ventures out into an uncharted London like a redbrick Indiana Jones in search of the lost meaning of our metropolitan existence. Nursing two reluctant knees and a can of Stella, he perambulates through the seasons seeking adventure in our city's remote and forgotten reaches.
When John Rogers packed away his rucksack to start a family in London he didn't stop travelling. But instead of canoeing up the Rejang River to find retired headhunters in Sarawak, he caught the ferry to Woolwich in search of the edge of the city at Crayford Marshes.
This Other London recounts that journey and many others - all on foot and epic in their own cartilage-crunching way. Clutching a samosa and a handful of out-of-date A-Zs, he heads out into the wilderness of isolated luxury apartment blocks in Brentford, the ruins of Lesnes Abbey near Thamesmead, and the ancient Lammas Lands in Leyton.
Denounced by his young sons as a 'hippy wizard', Rogers delves into some of the overlooked stories rumbling beneath the tarmac of the city suburbs. Holy wells in Lewisham; wassailing in Clapton; a heretical fresco in West Ham. He encounters the Highwaymen of Hounslow Heath, Viet Cong vets still fighting Stanley Kubrick's Full Metal Jacket in Beckton, Dutch sailors marooned at Erith pier; and cyclists - without Bradley Wiggins' sideburns - at Herne Hill Velodrome. He heads out to Uxendon Hill to witness the end of the world, Horsenden Hill to learn its legend, and Tulse Hill to the observatory of the Victorian Brian Cox.
This Other London will take you into the hinterland of the city. The London that is lived in; the London where workaday dormitory suburbs sit atop a rich history that could rival Westminster and Tower Bridge. In an age when no corner of the globe has been left untrampled-upon by hordes of tourists, it is time to discover the wonders on our doorstep.
This Other London is your gateway through the underexplored nooks of London. As Pathfinder wrote in 1911, 'Adventure begins at home'.
About the Author
When he first came to London, John Rogers moved into a terraced house in Forest Gate with the ambition of living like The Young Ones. He made sense of his new environment by walking everywhere he could, making notes in a Lion Brand notebook.He first put pen to paper writing plays, sketches, and stand-up which he performed in London fringe venues. He has worked on numerous projects with comedian Russell Brand and directed documentaries including The London Perambulator and Make Your Own Damn Art: the World of Bob and Roberta Smith. John also produced and co-presented Ventures and Adventures in Topography on Resonance 104.4fm with Nick Papadimitriou.Most recently, he built a shed at the bottom of his garden that he painted red and green, which he is unusually proud of.
or
Not Currently Available for Direct Purchase