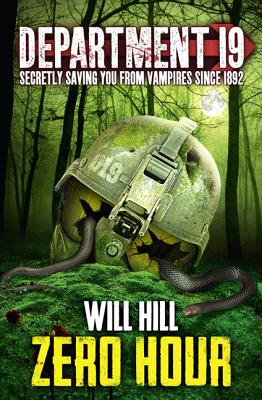 Zero Hour (Department 19, Book 4)
Paperback

* Individual store prices may vary.
Description
Department 19 still stands against the darkness. But for how much longer? Book 4 in the explosive series from bestselling author, Will Hill.
As Dracula continues his rise, the men and women of Department 19 wait for good news. But hope is in short supply - the country is beginning to fall apart as the public comes to terms with the horror in their midst; a cure for vampirism remains years, even decades away; and their supposed ally Valentin Rusmanov has not been heard from in weeks.
Jamie Carpenter and his friends are working hard to keep the forces of evil at bay, but it is beginning to feel like a lost cause...Until familiar faces from the past bring news that could turn the tide. News that takes Matt Browning to America on a desperate search for a miracle, and sends Jamie and Larissa Kinley into the darkest corners of eastern Europe, where something old and impossibly powerful waits for them.
Something that could stop Dracula for good.
But the clock is ticking.
Night is falling. And Zero Hour is almost here...
HarperCollins Children's Books, 9780007505845, 704pp.
Publication Date: February 17, 2015
About the Author
Before quitting his job in publishing to write Department 19, Will Hill worked as a bartender, a bookseller and a door-to-door charity worker. He grew up in the north-east of England, is scared of spiders, and is a big fan of cats. He lives in east London with his girlfriend, where he splits his time between staring out of the window and staring at a computer screen. The latter tends to be more productive.