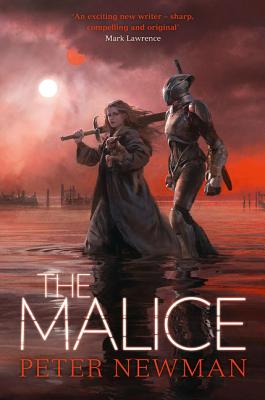 The Malice (Paperback)
Voyager, 9780008201036, 464pp.
Publication Date: March 7, 2017
Description
Following Peter Newman's brilliant debut, THE VAGRANT. This is the much-anticipated sequel, THE MALICE.
In the south, the Breach stirs.
Gamma's sword, the Malice, wakes, calling to be taken to battle once more.
But the Vagrant has found a home now, made a life and so he turns his back, ignoring its call.
The sword cries out, frustrated, until another answers.
Her name is Vesper.
About the Author
PETER NEWMAN lives in Somerset with his wife and son. Growing up in and around London, Peter studied Drama and Education at the Central School of Speech and Drama, going on to work as a secondary school drama teacher. He now works as a trainer and firewalking instructor. He sometimes pretends to be a butler for the Tea and Jeopardy podcast, which he co-writes and has been shortlisted twice for a Hugo award. Peter writes for computer game Albion Online and his first book, THE VAGRANT, was published in 2015.
Advertisement