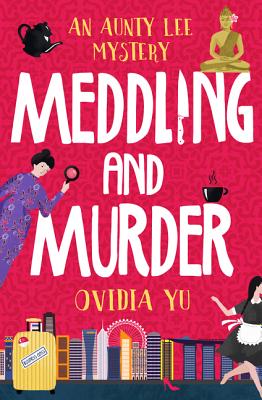 Meddling and Murder (Paperback)
An Aunty Lee Mystery
One More Chapter, 9780008222420, 248pp.
Publication Date: July 13, 2017
* Individual store prices may vary.
Description
A delightfully warm and witty mystery from one of Singapore's best-known and most acclaimed writers, perfect for fans of Alexander McCall Smith's NO. 1 LADIES' DETECTIVE AGENCY.
Aunty Lee is on the case
There is nothing Rosie 'Aunty' Lee, amateur sleuth and proprietor of Singapore's best-loved restaurant, loves more than solving other people's problems. So when Beth Kwuan, an ambitious businesswoman, tells Aunty Lee her maid has disappeared, Aunty Lee is happy to let her own maid, Nina, help.
Only as the weeks go by, little clues make Aunty Lee worry. And as she digs into what is really going on behind the closed doors of Beth's grand house, she starts to wonder--did Beth's maid just run away, or did she meet a darker fate?
Now the race is on for Aunty Lee to get to the bottom of the mystery...and save Nina before it's too late
About the Author
Ovidia Yu is a Singapore-based novelist and award-winning short story writer and playwright with over thirty plays staged by theatres in Singapore as well as Malaysia, Australia, Hong Kong, Edinburgh and San Francisco. Ovidia has received several awards and attended the University of Iowa's International Writing Programme. Her latest novel, Meddling and Murder, features best-loved amateur sleuth and restaurant proprietor Aunty Lee, who appeared in her previous Aunty Lee's Delights series. Ovidia has also written a new historical series, The Crown Colony Murders, which will be published by Constable and Robinson in summer 2017.