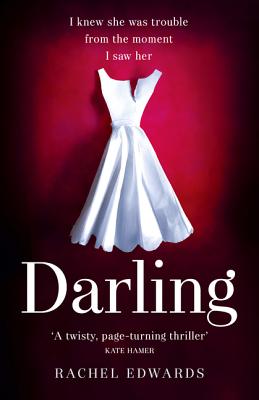 Darling (Paperback)
Fourth Estate, 9780008281151, 352pp.
Publication Date: February 7, 2019
* Individual store prices may vary.
Description
A teenage girl clashes with her new stepmother in this debut thriller with an unforgettable twist
'A pile-up of devastating plot twists' Bernardine Evaristo, author of Booker-winning Girl, Woman, Other
'Dark, deep, thought-provoking . What a debut I recommend you go and read it ' Adele Parks
'Grips the reader with its twisty exploration of the complex relationship between step mother and step daughter' Kate Hamer, author of The Girl in the Red Coat
'Oh so good'Elle
'Told by two unforgettable female narrators, it's urgent, original and genuinely unputdownable' Clare Fisher, author of All the Good Things
'Similar in spirit to We Need to Talk About Kevin' Sunday Times
'Sure to be a reading group favourite' Metro
'Stunning' Laura Marshall, author of Friend Request
'Brilliant ... the twists and turns left me reeling' Eleanor Wasserberg, author of Foxlowe
'Dark, provocative and a refreshing take on the psychological thriller genre. Darling and Lola are both brilliant creations' Emma Curtis, author of One Little Mistake
I knew she was trouble from the moment I saw her. I felt it as she stood in the doorway that day: disaster. Not just because she was so different, that skin and that hair, as different from me as it's possible to be. There was something wrong about her. Wrong for us. It was never going to work.
Now she is dead and only I am left to love him. She is dead, and it's all my fault.
About the Author
Rachel Edwards lives in Oxfordshire with her husband, stepdaughter and stepson. She was inspired to write Darling after being subjected to racist abuse the morning after the 2016 EU referendum. This is her first novel.