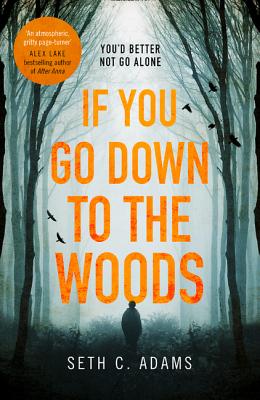 If You Go Down to the Woods (Paperback)
Killer Reads, 9780008308711, 288pp.
Publication Date: March 5, 2019
* Individual store prices may vary.
Description
A powerful and emotional debut thriller perfect for fans of
It
by Stephen King,
The Chalk Man
by C. J. Tudor and the TV show
Stranger Things
.
We were so young when it all happened. Just 13-years-old, making the most of the long, hot, lazy days of summer, thinking we had the world at our feet. That was us - me, Fat Bobby, Jim and Tara - the four members of the Outsiders' Club.
The day we found a burnt-out car in the woods was the day everything changed. Cold, hard cash in the front seat and a body in the trunk... it started out as a mystery we were desperate to solve.
Then, the Collector arrived. He knew we had found his secret. And suddenly, our summer of innocence turned into the stuff of nightmares.
Nothing would ever be the same again...
About the Author
Raised on Marvel comics, horror fiction, The Twilight Zone, and other genre entertainment unsuitable for an impressionable young mind, Seth C. Adams knew he wanted to tell stories at a young age. With a Bachelor's in anthropology from the University of California, Riverside, and completing his Master's in North American History at Arizona State University, as an adult he's learned that real life is indeed often stranger-and more frightening-than fiction. He currently splits his time between California and Arizona, and is always working on, or thinking about, his next story.