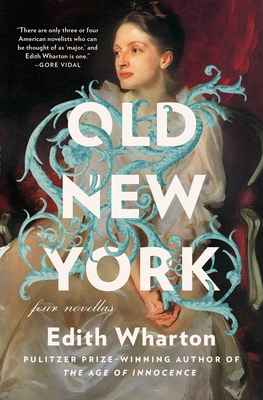 Old New York (Paperback)
Scribner, 9780020383147, 320pp.
Publication Date: March 1, 1995
Other Editions of This Title:
Paperback (1/1/2020)
Hardcover (1/1/2020)
Paperback (6/1/2002)
* Individual store prices may vary.
Description
The four short novels in this collection by the author of The Age of Innocence are set in the New York of the 1840s, '50s, '60s, and '70s, each one revealing the tribal codes and customs that ruled society, portrayed with the keen style that is uniquely Edith Wharton's. Originally published in 1924 and long out of print, these tales are vintage Wharton, dealing boldly with such themes as infidelity, illegitimacy, jealousy, the class system, and the condition of women in society. Included in this remarkable quartet are False Dawn, which concerns the stormy relationship between a domineering father and his son; The Old Maid, the best known of the four, in which a young woman's secret illegitimate child is adopted by her best friend -- with devastating results; The Spark, about a young man's moral rehabilitation, which is "sparked" by a chance encounter with Walt Whitman; and New Year's Day, an O. Henryesque tale of a married woman suspected of adultery. Old New York is Wharton at her finest.
About the Author
Edith Wharton (1862–1937) was an American novelist—the first woman to win a Pulitzer Prize for her novel The Age of Innocence in 1921—as well as a short story writer, playwright, designer, reporter, and poet. Born into one of New York's elite families, she drew upon her knowledge of upper class aristocracy to realistically portray the lives and morals of the Gilded Age.