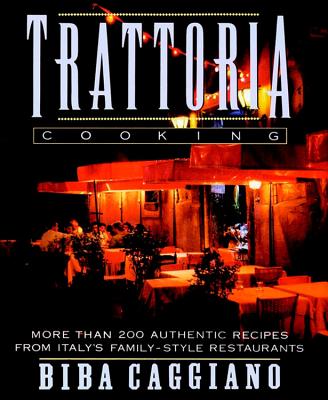 Trattoria Cooking
Paperback

* Individual store prices may vary.
Description
Advance Praise for Trattoria Cooking "Who wouldn't love doing Biba's research, tracking down the simple, down-to-earth, tasty food that makes Italy such an irresistible destination? For everyone who wishes to know how it is done (and where to go in Italy to find it), she's written a cookbook full of delicious-sounding recipes from the trattorias where real regional cooking goes on. Her recipes are straightforward and easy to follow, and I particularly like all the good tips she gives, like little asides to good friends in the kitchen." --Carol Field, author of The Italian Baker "My friend Biba has done it again with her new book in which she brings the trattoria scene to vivid life." --Giuliano Bugialli "If you are an insatiable cookbook collector, as I have been for the past thirty-odd years, you may feel that the last word has been written about all categories of food. I felt that way until I browsed through Biba Caggiano's Trattoria Cooking and was positively impressed that she does have a great deal of admirable things to add to the subject of Italian cookery. Her book is marvelously inspired and original and it would be an asset to anyone's library." --Craig Claiborne "Biba Caggiano's Trattoria Cooking brings out the Italian in all of us. Her simplicity of method and use of fresh wholesome ingredients make every recipe exciting. Trattoria Cooking has Old World quality and authenticity, making every dish a winner." --Bradley M. Ogden
Houghton Mifflin Harcourt, 9780025202528, 352pp.
Publication Date: November 30, 1992
About the Author
Bolognese by birth and upbringing, BIBA CAGGIANO is the author of the award-winning Northern Italian Cooking and Modern Italian Cooking. She has taught Italian cooking in the United States and Italy, and is the chef-owner of Biba restaurant in Sacramento, California.