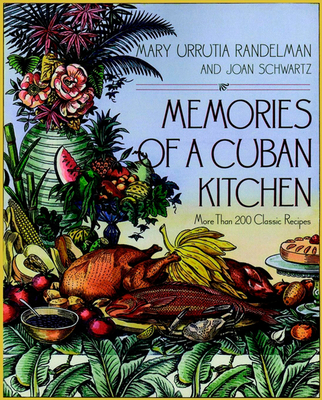 Memories of a Cuban Kitchen (Paperback)
Houghton Mifflin Harcourt, 9780028609980, 352pp.
Publication Date: April 25, 1996
* Individual store prices may vary.
Description
Authentic Cuban recipes offer a mixture of Spanish, Indian, African, Chinese, and Portuguese cuisine, from appetizers like Green Plantain Chips, to such entrees as Roast Pork Creole, to tropical rum-based drinks and desserts.

Filled with reminiscences and evocative halftone photos of Randelman's childhood in pre-Castro Cuba, this book presents more than 200 traditional recipes for Cuban dishes, a cuisine that lusciously combines Spanish, Indian, African, Chinese, and Portuguese influences.
About the Author
Joan Schwartz has worked as an editor for the University of Chicago Press, Columbia University Press, Macmillan Publishing Company, and The Free Press. An avid reader, writer, and cook, she is the coauthor of many cookbooks. Schwartz graduated from Rutgers University and received an M.A. from the University of Chicago.