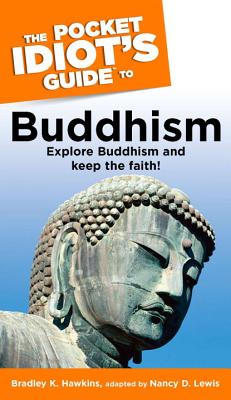 The Pocket Idiot's Guide to Buddhism
Paperback

* Individual store prices may vary.
Description
You're no idiot, of course. You know many people have turned to Buddhism as an alternative to organized religion—but you're mistaken if you believe that all Buddhists live a monklike existence.
Don't wait until your next life to experience Zen! The Pocket Idiot's Guide™ to Buddhism reveals the essence of Buddhist thought from its inception in the Far East to its growing devotees in the West. In this Pocket Idiot's Guide™, you get:
--The life of Siddhartha—better known as the Buddha—the founder of Buddhism.
--The basic Buddhist belief system, including the Three Marks of Existence, the Four Noble Truths, and the Eightfold Path.
--Fully explained concepts such as Zen, karma, dharma, and sutras.
--The history of the various Buddhist sects and their important influence.
Alpha, 9780028644592, 208pp.
Publication Date: October 1, 2002
About the Author
Nancy D. Lewis is a freelance writer, editor, and author of numerous books on lifestyles. She is also a multiple home buyer and seller.
or
Not Currently Available for Direct Purchase