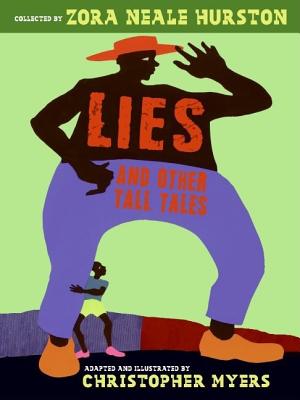 Lies and Other Tall Tales (Hardcover)
HarperCollins, 9780060006556, 40pp.
Publication Date: October 11, 2005
Description
These tales are so tall they touch the sky From Caldecott Honor and Coretta Scott King Honor artist Christopher Myers and Zora Neale Hurston.
While traveling in the Gulf States in the 1930s, Zora Neale Hurston collected and recorded some real whoppers told by folks from all walks of life. Not "dog ate my homework" kind of lies, but tales so wild you didn't ever want to hear the truth. And now today's picture book readers can enjoy these far-fetched fibs with Christopher Myers's spirited adaption and bold, expressive collages.
Advertisement