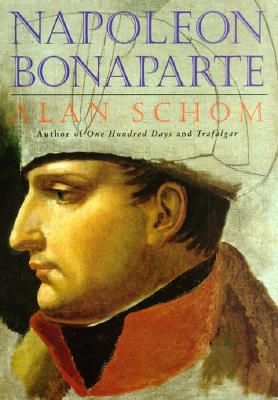 Napoleon Bonaparte (Hardcover)
A Life
Harper, 9780060172145, 912pp.
Publication Date: September 5, 1997
* Individual store prices may vary.
Description
Filling a remarkable gap, Alan Schom, an acclaimed historian, scholar and author, offers the most complete picture ever of Napoleon Bonaparte, "the scourge of Europe" and France's greatest hero. Based on more than 10 years of exhaustive research, Schom illuminates Napoleon's important economic and social reforms, his reorganization of the French government and his tempestuous personal life and its effect on his political decisions.
Remarkably ambitious and compulsively readable, Napoleon Bonaparte covers every aspect of l'Empereur's life and career -- from his childhood on Corsica to his dramatic rise to the throne of France; from his campaigns of conquest to his final crushing defeat at Waterloo and death in exile on St. Helena. A lively and accessible text, Schom's book is generously illustrated with halftones and maps and features startling new insights about Napoleon's key aides, ministers and generals. Schom portrays Napoleon with candor, exalting his ambition and undeniable genius, but also addressing his dark side -- his ego, his failures and frailties, and the misery caused by his years of warfare across Europe. Powerful, dramatic, colorful and impossible to put down, Napoleon Bonaparte is a biography as complex, challenging and fascinating as the legend himself.
About the Author
Alan Schom is a Fellow at the Hoover Institution and has lectured on French History at Oxford University. He lives in California and France.
or
Not Currently Available for Direct Purchase