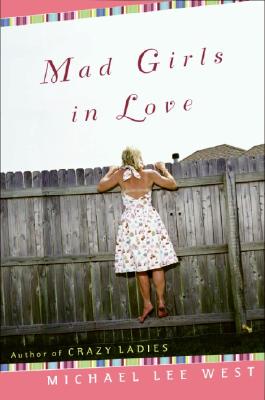 Mad Girls in Love (Hardcover)
HarperCollins, 9780060184063, 544pp.
Publication Date: July 1, 2005
* Individual store prices may vary.
Description
In her colorful first novel, Crazy Ladies, Michael Lee West brought to life three generations of unforgettable G.R.I.T.S. (Girls Raised In The South), creating a world the Washington Post Book World called "sharp, wry, and utterly convincing." In Mad Girls in Love she's brought some of the Ladies back and also added a whole new wacky and lovable cast. You'll want to join them for a glass of sweet tea or punch spiked with pure grain alcohol and get the real gossip.
At the center of the group is Bitsy, who, when the novel opens in 1972, is a self-proclaimed girlie-girl who "couldn't name the presidents in order, but ... knew the name and manufacturer of every lipstick and eye shadow in Rexall Drugs." Mad Girls in Love follows Bitsy from our first glimpse of her as an eighteen-year-old wife and mother on the lam with her baby daughter through two decades as she develops into a worldly blond beauty. Every milestone in Bitsy's life seems to be marked with something shattering: Starting with her teenaged husband's nose, the damage includes Fostoria goblets, a baby blue Mustang, a crystal cocktail pitcher, a champagne bottle, fingernails, perfume flasks, Spode teacups, and, of course, hearts.
Bad luck with men is a birthright--maybe it's because eccentricity runs in her family. Bitsy's mother, Dorothy, spent years in the local mental hospital and still writes to First--and occasionally Second--Ladies. Her aunt Clancy Jane was, for a long time, the town's only hippie and eventually became the local Crazy Cat Lady.
Michael Lee West writes about these women of Crystal Falls, Tennessee, and their men with the expertise of a down-home cook who knows just how much hot sauce to add so the cornbread isn't too sweet. Reading Mad Girls in Love is like settling into a chair on a porch or at the Utopian Beauty Salon--only much better.
Praise For Mad Girls in Love…
"Michael Lee West writes like the Morman Tabernacle Choir sings—a thousand voices, all different, all together."
-Diana Gabaldon
or
Not Currently Available for Direct Purchase