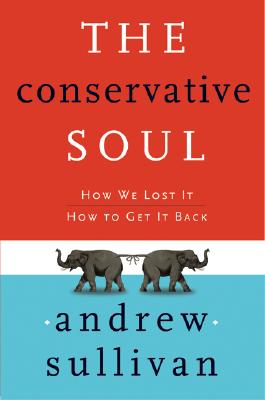 The Conservative Soul (Hardcover)
How We Lost It, How to Get It Back
Harper, 9780060188771, 304pp.
Publication Date: October 10, 2006
Other Editions of This Title:
Paperback (10/9/2007)
* Individual store prices may vary.
Description
what does it mean to be a conservative anymore?
With the Iraq war, the rise of Christian fundamentalism, exploding government spending, soaring debt, insecure borders, and an executive branch with greater and greater power, Republicans and conservatives are debating this question with more and more urgency.
The contradictions keep mounting. Today's conservatives support the idea of limited government, but they have increased government's size, power, and reach to new heights. They believe in balanced budgets, but they have boosted government spending, debt, and pork to record levels. They believe in individual liberty and the rule of law, but they have condoned torture, ignored laws passed by Congress, and been indicted for bribery. They have substituted religion for politics, and damaged both.
In The Conservative Soul, Andrew Sullivan, one of the nation's leading political commentators, makes an impassioned call to rescue conservatism from the excesses of the Republican far right, which risks making the GOP the first fundamentally religious party in American history. Through an incisive look at the rise of Western fundamentalism, Sullivan argues that conservatives cannot in good conscience keep supporting a party that believes in its own God-given mission to change people's souls, instead of protecting their liberties. He carefully charts the arguments of the new conservatism, showing why they cannot work in today's America, why they fail the test of logic and pragmatism, and why they betray the conservative tradition from Edmund Burke to Ronald Reagan.
In this bold and powerful book, Andrew Sullivan criticizes our government for acting too often, too quickly, and too expensively. He champions a political philosophy based on skepticism and reason, rather than certainty and fundamentalism. He defends a Christianity that is sincere but not intolerant, and a politics that respects religion by keeping its distance. And he makes a provocative, heartfelt case for a revived conservatism at peace with the modern world, dedicated to restraining government and empowering individuals to live rich and fulfilling lives.
About the Author
Andrew Sullivan is one of today's most provocative social and political commentators. An essayist for Time magazine, a columnist for The Sunday Times of London, and a senior editor at The New Republic, he is also the editor of "The Daily Dish," one of the most widely read political blogs on the Web. He lives in Washington, D.C.
or
Not Currently Available for Direct Purchase