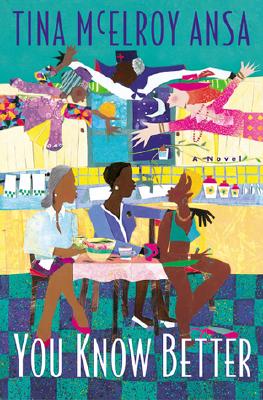 You Know Better (Hardcover)
William Morrow & Company, 9780060197797, 336pp.
Publication Date: April 1, 2002
Other Editions of This Title:
Paperback (1/7/2003)
* Individual store prices may vary.
Description
It is the spring weekend of the Peach Blossom Festival in the tiny middle Georgia town of Mulberry, but things are far from sweet for the Pines women. LaShawndra, an eighteen-year-old hoochie-mama who wants nothing more out of life than to dance in a music video, has messed up...again. But this time she isn't sticking around to hear about it.Not that her mother seems to care; after all, Sandra is busy working on her real estate career and on the local minister. It's LaShawndra's grandmother, Lily, a former schoolteacher, principal, school board administrator, and highly respected cornerstone of the Mulberry community, who is scouring the streets at midnight looking for her granddaughter.Over the course of one weekend these three disparate women, guided by a trio of unexpected spirits, will learn to face the pain in their lives and discover that with reconciliation comes the healing they all desperately seek. In this magical, deeply resonant novel, Tina McElroy Ansa goes straight to the heart of women's relationships to reveal the soul that bonds us all.
or
Not Currently Available for Direct Purchase