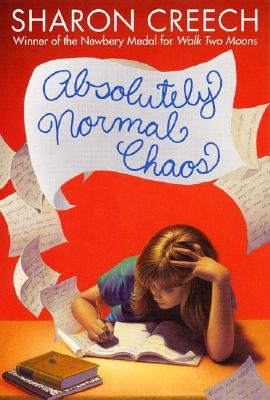 Absolutely Normal Chaos (Hardcover)
HarperCollins, 9780060269890, 240pp.
Publication Date: October 1, 1995
* Individual store prices may vary.
or
Not Currently Available for Direct Purchase
Description
A prequel to the 1995 Newbery Medal winner Walk Two Moons, Absolutely Normal Chaos proves that Sharon Creech is not the kind of author you meet once and forget -- she writes with a memorable voice that speaks directly to the thoughts and feelings of her readers. Absolutely Normal Chaos chronicles the daily life of 13-year-old Mary Lou Finney during her most chaotic and romantic summer ever.
Sharon Creech fans will recognize Mary Lou Finney and her infamous summer journal from their appearance in Walk Two Moons.
Mary Lou's journal opens with a plea, "Here it is: my summer journal . . But please PLEEEASSSE DON'T READ IT "
What begins grudgingly as a dreaded assignment for school becomes a hilarious chronicle of the circle of people and events that make her summer. There is Carl Ray, the mysterious and troublesome cousin that comes to visit; Beth Ann Bartels, the best friend who's recently gone boy crazy; Alex Cheevy, the boy that makes Mary Lou's brains "mushy" and, of course, the Finney clan, her "normally strange family." What follows is a story of a summer filled with lessons and observations on love, death, friendship and family.
Mary Lou Finney grudgingly begins writing a journal as an assignment for school--would anything interesting ever happen to her? What follows is the story of a wildly chaotic and romantic summer. How could she have known about Carl Ray and the little black car? Or what would happen on Booger Hill? Or about the permanently pink Alex Cheevy? Mary Lou's tale is filled with hilarious observations on love, death, and the confusing mechanics of holding hands.
Sharon Creech's new fans will be thrilled to recognize Mary Lou Finney and her infamous summer journal from their appearance in Walk Two Moons. Here is the very journal that began the inquiry into whether kisses taste like chicken
Advertisement