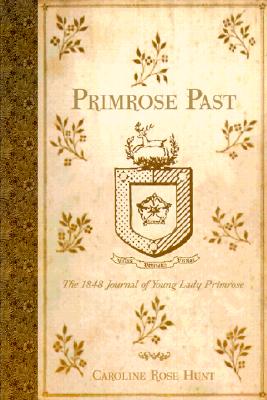 Primrose Past
The 1848 Journal of Young Lady Primrose
Hardcover

* Individual store prices may vary.
Description
Primrose Past recreates, with rare authenticity and engaging spirit, the diary of a young girl growing up in Victorian England -- a time of simple manners and values, when life was lived slowly and morals were passed on from generation to generation through homilies and by example. The young lady of the story -- fifteen years of age in 1848, the year of the journal -- narrates in a fresh and endearing voice a year in the life of a Victorian family, offering a window into the lifestyle of the time; along the way she even includes recipes for dishes she learns from the family cook over the course of the year (authentic 19th-century recipes the author discovered in the course of her research). But the story, deceptively simple at first, soon takes on an air of suspense, as her parents leave on a journey, and her father writes with the news that her mother has taken gravely ill; soon thereafter the little girl -- identified only by the nickname "cygnet", or young swan, in the diary -- finds a letter among her mother's belongings leading her to question her own parentage. The text of the journal is framed by a present-day narrative, in Caroline's own voice, detailing the discovery of the actual diary, and Caroline's own attempts to discover the truth behind this enigmatic story.
William Morrow, 9780060394134, 256pp.
Publication Date: December 26, 2000
About the Author
Caroline Rose Hunt is the honorary chairman of Rosewood Hotels & Resorts, and co-owner of the Lady Primrose's Royal Bathing & Skin Luxuries line of products; she is also co-owner of Lady Primrose's Shopping English Countryside at the Crescent Club in Dallas, Texas. In 1999 she was named one of the Most Powerful Women in the Travel Industry by Travel Agent magazine, and she is a former member of the Executive Committee of the Kennedy Center for the Performing Arts. Ms. Hunt lives in Dallas, Texas.
or
Not Currently Available for Direct Purchase