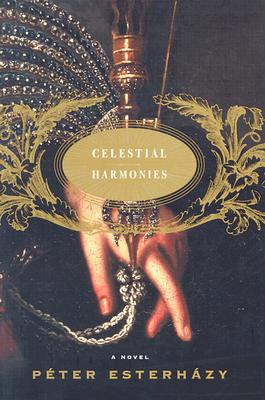 Celestial Harmonies (Hardcover)
A Novel
Ecco, 9780060501044, 864pp.
Publication Date: March 2, 2004
* Individual store prices may vary.
Description
Princes, counts, commanders, diplomats, bishops, and patrons of the arts, revered, respected, and occasionally feared by their contemporaries, the Esterházy family was among the greatest and most powerful aristocrats in Hungarian history. Celestial Harmonies is the intricate chronicle of this remarkable family, a story spanning seven centuries of epic conquest, tragedy, triumph, and near annihilation.
Told by Péter Esterházy, a scion of this populous family, Celestial Harmonies unfolds in two parts, revealing two versions of the Esterházy story. Book One is a compilation of short passages about the Esterházy men, sons reflecting on their fathers, from the earliest days of the Hapsburg Empire to its demise in the early twentieth century and beyond. At one point, the father is seen fighting the Turks and writing psalms, at another he is described as herding geese and feathering his already well-feathered nest. In the nineteenth century, he is caught cavorting with his mistress while looking after matters of state; in the 1940s and 1950s, he is seen helping to organize a number of conspiracies, then reporting them (and himself) to the secret police. Conversely, he is also seen apprehended and tortured by the authorities. The father is a monster and he is an angel, but, above all, he is a man in search of his God.
Book Two chronicles the final chapter in the life of the Esterházy family, from the short Communist take over of 1919 to World War Two and its aftermath, when Hungary fell to Soviet rule and the Esterházys succumbed to dispossession, resettlement, and impoverishment. Here, Péter Esterházy reveals the story of his immediate family, especially his father, Mátyás Esterházy, who was born into great wealth and privilege in 1919. He worked as a field hand and parquet floor layer under the hard-line Communists, then, later on, as a translator making a meager living. It is a biography of a man who, despite the brutal tides of history, never relinquished the humanist values that were his birthright, and that were as inseparable from him as his illustrious name and heritage.
On the first page of Celestial Harmonies, the father is seen as a baroque grand seigneur; on the last, he is seated by his typewriter, bereft of everything except for the one word, "homeland." The individual stories of these "fathers" -- separated by centuries -- are as complex as the history of Hungary itself. Dazzling in scope and profound in implication, Celestial Harmonies is fiction at its richest and most awe-inspiring.
About the Author
Peter Esterhazy, a member of one of Europe's most prominent aristocratic families, was born in Budapest in 1950. His books, published mostly in Europe, are considered to be significant contributions to postwar literature.
Praise For Celestial Harmonies: A Novel…
"Richly rewarding. A major achievement."
— Kirkus Reviews (starred review)

"This is a belated 20th-century masterpiece…. Esterházy has created a vast anti-epic."
— Publishers Weekly (starred review)

"Major, massive, revelatory.… Celestial Harmonies is a great book."
— Los Angeles Times

"Filters an inherently complex story... through a playful postmodern style... promises to be an enduring part of contemporary literature."
— New York Sun

"A family saga...intricate and playful...[that] yields many extraordinary moments"
— The New Yorker
or
Not Currently Available for Direct Purchase