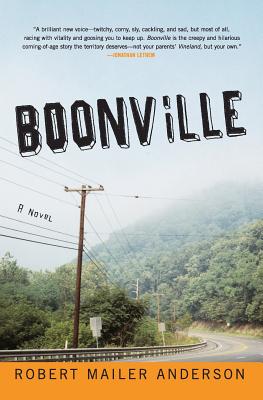 Boonville (Paperback)
Harper Perennial, 9780060516215, 272pp.
Publication Date: January 7, 2003
Description
Surrounded by misfits, rednecks, and counterculture burnouts, John Gibson--the reluctant heir of an alcoholic grandmother--and Sarah McKay--a commune-reared "hippie-by-association"--search for self and community in the hole-of-a-town Boonville. As they try to assemble from the late-twentieth-century jumble of life the facts of sexuality, love, and death, and face the possibility of an existence without God, John and Sarah learn what happens when they dare to try to make art from their lives.
Advertisement