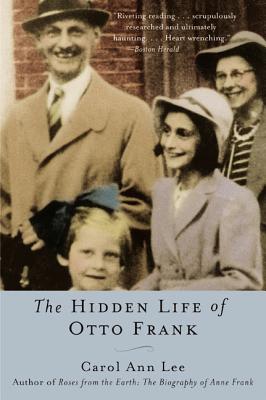 The Hidden Life of Otto Frank (Paperback)
Harper Perennial, 9780060520830, 448pp.
Publication Date: September 23, 2003
Description
In this definitive new biography, Carol Ann Lee provides the answer to one of the most heartbreaking questions of modern times: Who betrayed Anne Frank and her family to the Nazis? Probing this startling act of treachery, Lee brings to light never before documented information about Otto Frank and the individual who would claim responsibility -- revealing a terrifying relationship that lasted until the day Frank died. Based upon impeccable research into rare archives and filled with excerpts from the secret journal that Frank kept from the day of his liberation until his return to the Secret Annex in 1945, this landmark biography at last brings into focus the life of a little-understood man -- whose story illuminates some of the most harrowing and memorable events of the last century.
Advertisement