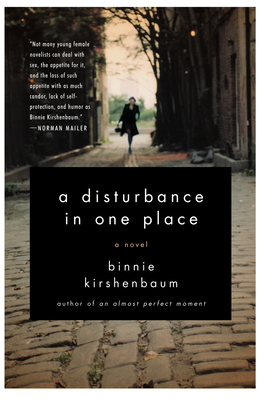 A Disturbance in One Place (Paperback)
A Novel
Ecco, 9780060520885, 224pp.
Publication Date: May 11, 2004
* Individual store prices may vary.
Description
Brazen and given to transgressions, the narrator of this mordantly witty novel is an aloof, tough talking, married Manhattan woman who carries on three affairs simultaneously, blithely breaking seven of the Ten Commandments in her search for a safe place to land. Rootless, bouncing from bed to bed, she knows she is pure of heart. If only she could find where her heart got lost. Irreverent and achingly honest, she points to the small but infinitely deep cracks in our masks, drawing the reader into her world of misadventure -- erotic, comic, and deeply unsettling. Juggling four men -- her husband, "the hit man," "the multimedia artist," and "the love of her life" -- she can't decide whether she is out to prove or disprove the Talmudic wisdom: If you don't know where you're going, any road will take you there.
About the Author
Binnie Kirshenbaum is the author of An Almost Perfect Moment, On Mermaid Avenue, A Disturbance in One Place, Pure Poetry, Hester Among the Ruins, and History on a Personal Note. She is a professor at Columbia University's School of the Arts, where she is chair of the Graduate Writing Program.