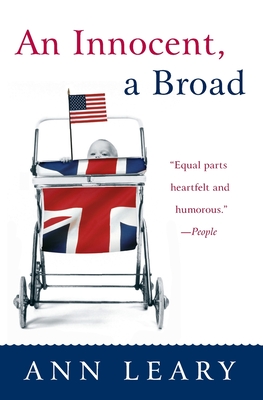 An Innocent, a Broad (Paperback)
William Morrow Paperbacks, 9780060527242, 256pp.
Publication Date: April 12, 2005
Other Editions of This Title:
Hardcover (3/30/2004)
* Individual store prices may vary.
Description
When Ann Leary and her husband, then unknown actor-comedian Denis Leary, flew to London in the early nineties for a brief getaway during Ann's second trimester of pregnancy, neither anticipated the adventure that was in store for them. The morning after their arrival, Ann's water broke as they strolled through London's streets. A week later their son, Jack, was born weighing only two pounds, six ounces, and it would be five long months before mother and son could return to the States.
In the meantime, Ann became an unwitting yet grateful hostage to Britain's National Health Service -- a stranger in a strange land plunged abruptly into a world of breast pumps and midwives, blood oxygen levels, mad cow disease, and poll tax riots. Desperately worried about the health of her baby, Ann struggled to adapt to motherhood and make sense of a very different culture. At once an intimate family memoir, a lively travelogue, and a touching love story, An Innocent, a Broad is utterly engaging and unforgettable.
About the Author
Ann Lembeck Leary has written for television and film. She is married to actor Denis Leary. They have two children, including a now healthy and hearty teenaged Jack, and live on a farm in Connecticut.
Praise For An Innocent, a Broad…
"Witty, engaging ...a poignant story with sprinklings of good old American neuroticism."
— Elle

"Fresh, heartfelt and hilarious...What a broad, what a mom--what a writer. I loved this book."
— Michael J. Fox

"Funny, irreverent, witty and wise…compulsively readable."
— Dani Shapiro

"Sharp and funny and snide and soulful… I'd hate her guts except that I want to be her best friend."
— Cynthia Kaplan, author of Why I'm Like This

"Uplifting, heart-cheering, and-in the most warm and human way-very, very funny…."
— Christina Bartolomeo, author of Cupid and Diana

"Belongs next to David Sedaris's Me Talk Pretty One Day and even Mark Twain's Connecticut Yankee in King Arthur's Court."
— Ben Sherwood, author of The Man Who Ate The 747