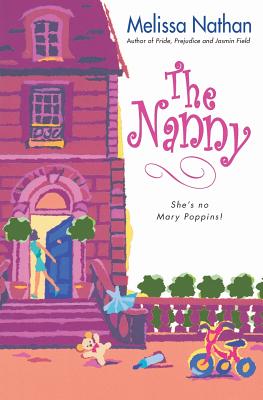 The Nanny (Paperback)
William Morrow & Company, 9780060560119, 352pp.
Publication Date: September 30, 2003
Description
Twenty-three-year-old Jo Green knows that if she has to spend one more night in ultra-provincial Niblet-Upon-Avon she'll go completely bonkers So she answers an ad in the paper, bids her devoted boyfriend Shaun adieu, and heads off to the big city. With a new job that offers excitement; a cool car; and her own suite with a TV, DVD player, and a cell phone, how can she go wrong?
Then she meets . . . the Fitzgeralds -- Dick and Vanessa and their unruly brood of rugrats who have suddenly been entrusted into Jo's care. There's eight-year-old "psycho-babe" Cassandra; bloodthirsty Zak, the six-year-old Terminator; and timid little Tallulah.
So what else could go wrong? How about the arrival of Dick's children from his first marriage: teenage Toby and (gulp ) all-grown-up-and-very-nicely-at-that Josh the accountant? And now that she has to temporarily share her room with Josh, Jo's head is really in a spin -- because with her hometown beau still in the picture and a sexy possibility sleeping just a foot away, life has suddenly gotten very complicated indeed
Advertisement