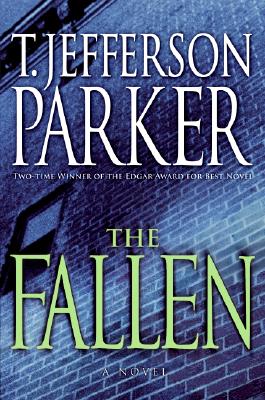 The Fallen (Hardcover)
William Morrow, 9780060562380, 336pp.
Publication Date: March 1, 2006
Other Editions of This Title:
Mass Market (12/27/2011)
Paperback, Large Print (3/27/2007)
Mass Market (12/26/2006)
MP3 CD (11/5/2013)
MP3 CD (12/1/2011)
Compact Disc (11/5/2013)
Compact Disc (12/1/2011)
Compact Disc (1/20/2016)
MP3 CD (1/6/2015)
Paperback (5/1/2006)
Compact Disc (2/1/2006)
MP3 CD (2/1/2006)
Pre-Recorded Audio Player (8/1/2008)
* Individual store prices may vary.
Description
My life was ordinary until three years ago when I was thrown out of a downtown hotel window. My name is Robbie Brownlaw, and I am a homicide detective for the city of San Diego. I am twenty-nine years old.
I now have synesthesia, a neurological condition where your senses get mixed up. Sometimes when people talk to me, I see their voices as colored shapes provoked by the emotions of the speakers, not by the words themselves. I have what amounts to a primitive lie detector. After three years, I don't pay a whole lot of attention to the colors and shapes of other people's feelings, unless they don't match up with their words.
When Garrett Asplundh's body is found under a San Diego bridge, Robbie Brownlaw and his partner, McKenzie Cortez, are called on to the case. After the tragic death of his child and the dissolution of his marriage, Garrett -- regarded as an honest, straight-arrow officer -- left the SDPD to become an ethics investigator, looking into the activities of his former colleagues. At first his death, which takes place on the eve of a reconciliation with his ex, looks like suicide, but the clues Brownlaw and Cortez find just don't add up. With pressure mounting from the police and the city's politicians, Brownlaw fights to find the truth, all the while trying to hold on to his own crumbling marriage. Was Garrett's death an "execution" or a crime of passion, a personal vendetta or the final step in an elaborate cover-up? Amid rampant corruption and tightening city purse strings, whatever conclusion Brownlaw comes to, the city of San Diego -- and Brownlaw's life -- hangs in the balance.
A carefully woven novel of suspense, The Fallen brings to life a superb cast of characters against the all-too-real backdrop of a city fighting for its survival. Hailed by critics as "a powerhouse writer" (New York Times) and "a thinking man's bestseller" (Washington Post), T. Jefferson Parker delivers his most elegantly written, suspenseful, and moving novel yet.
Praise For The Fallen…
"Deftly plotted, gracefully written ."
-Kirkus Reviews

"A wonderful story with compassionate characters, plenty of action, thoughtful deduction and a shocking rationale for murder."
-Sunday Denver Post

"A good story well told by a gifted writer at the top of his game."
-San Diego Union-Tribune

"T. Jefferson Parker could well be the best crime writer working out of Southern California."
-Chicago Tribune

"(Parker) writes with intelligence, style and sensitivity, and he belongs…in the first rank of American crime novelists."
-Washington Post

"Delivers on all levels, as a mystery and a study of the depths of cruelty to which people can sink."
-Orlando Sentinel

"An entirely engrossing and unforgettable tale."
-Rocky Mountain News

"Lively well-paced writing.…A cut above the average mystery fare."
-Pittsburgh Tribune

"Parker's best to date.…Very highly recommended."
-Bookreporter.com

"Smart and thrilling...Parker has imagination to burn...Crisp and elegant sentences keep the pages turning."
-Toronto Star
or
Not Currently Available for Direct Purchase