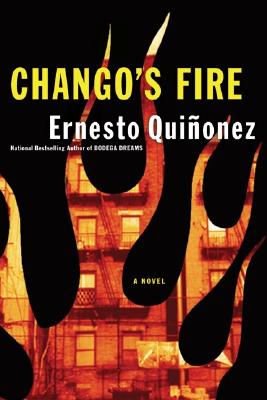 Chango's Fire (Hardcover)
Rayo, 9780060564599, 288pp.
Publication Date: September 28, 2004
Other Editions of This Title:
Paperback (10/25/2005)
* Individual store prices may vary.
Description
From the acclaimed author of Bodega Dreams comes a stunning novel about the changing face of the American city.
Julio Santana is an arsonist. For a fee, Julio burns down buildings looked upon as unseemly by investors trying to transform the very face of the Spanish Harlem neighborhood he calls home. Julio has pocketed thousands of dollars from people who want to profit from the forced gentrification of his neighborhood, money he has used to make his parents proud by purchasing them a place of their own.
By controlling the flow of those streaming into the neighborhood, the true power players behind this insurance scam have made a fortune. So when Julio falls in love with Helen, a white woman who just moved into the neighborhood, he makes it his priority to stop setting his own neighborhood ablaze and enter into a life of clean, honest living. Little does he realize that his change for the good has angered his employers and promises to threaten Julio's life, along with the lives of everyone he loves.
As Julio struggles to live up to his decision, he is surrounded by characters who both complicate and enlighten his life. From the well-intentioned neighborhood pastor who sells illegal American citizenship papers to undocumented workers, to the Santero priest who is wise sage to all who know him, to Julio's doting, streetwise parents, the characters here are given life by Quiñonez in a novel whose themes are both current and timelessly universal.
In the end, Chango's Fire is a work about what every city in America is currently undergoing. Using his signature prose, Quiñonez paints the face of a neighborhood we can all identify with, helping to solidify his status as one of the preeminent literary chroniclers of our time.
About the Author
Ernesto Quiñonez is the author of Bodega Dreams, which was chosen as a Barnes and Noble Discover Great New Writers title as well as a Borders Bookstore Original New Voice selection. He lives in Harlem.
or
Not Currently Available for Direct Purchase