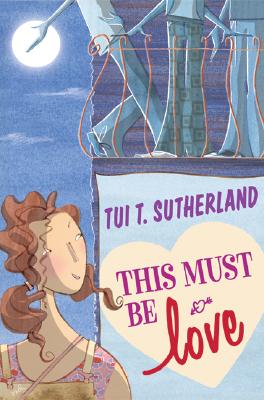 This Must Be Love (Hardcover)
HarperTeen, 9780060564759, 256pp.
Publication Date: September 7, 2004
* Individual store prices may vary.
Description
HERMIA: the perfect would-be Juliet in Athenwood High's upcoming spring production. Ok, maybe her only roles thus far have been trees -- but this future star is ready to break out and wow the world! They wouldn't even think about giving the part to her more obviously Juliet-like best friend ...
HELENA: a believer in true love. She's prepared to wait as long as it takes for her perfect soul mate. But with the limited Romeo selection at Athenwood High School, she thinks she might have to wait forever -- until she meets ...
DMITRI: the new guy. He's sultry, he's mysterious, and he's trying out for the lead in the school play. Helena is sure it's fate, Hermia thinks something's fishy, but the only one who knows the truth about him is ...
ALEX: Hermia's best-friend-turned-secret-love-interest. He's smart, he's adorable, and, like a typical guy, he's absolutely clueless that Hermia is head-over-heels crushing on him! Or is he?
The stage is set for mayhem, magic, and misunderstandings. It might be hilarious, it may be crazy, but in the end, it must be love!
About the Author
Tui T. Sutherland & Kari Sutherland are sisters and best friends, and if you can't tell by looking at them which one is older, Tui certainly isn't going to tell you. They grew up in South America, traveling a lot and moving several times (and they're still only about 80 percent certain that their parents weren't secret agents). Kari now lives in California, while Tui lives in Boston, but they use every excuse they can to see each other (like, say, writing a book together).
Praise For This Must Be Love…
"Many twists and turns. ... This is a fun novel with interesting characters and a variety of writing styles that will strongly appeal to romance fans and drama enthusiasts."
— School Library Journal

"Clever touches and an encouraging message about taking control of one's destiny make this entertaining."
— Publishers Weekly
or
Not Currently Available for Direct Purchase