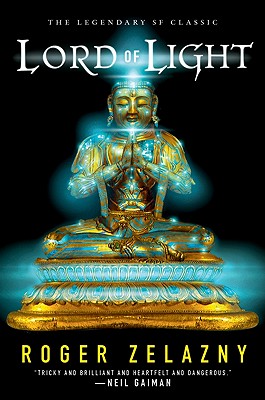 Lord of Light (Paperback)
Eos, 9780060567231, 296pp.
Publication Date: March 30, 2010
Description
"Funny, wise, and infused with a sense of wonder and knowledge....Nobody else made myths real and valuable in the way Roger Zelazny could."
--Neil Gaiman Lord of Light is a classic tale of the far future from the incomparable Roger Zelazny. Winner of the Hugo Award--one of six Zelazny received over the course of his legendary career, as well as three Nebula Awards and numerous other honors--Lord of Light stands with Joe Haldeman's The Forever War and Frank Herbert's Dune as one of the seminal novels that changed the way readers looked at science fiction. Experience it and you will understand why New York Times bestselling sf author Greg Bear says, "Reading Zelazny is like dropping into a Mozart string quartet as played by Thelonius Monk."
Advertisement