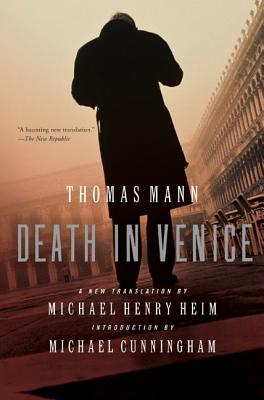 Death in Venice (Paperback)
Ecco, 9780060576172, 160pp.
Publication Date: May 31, 2005
Other Editions of This Title:
Paperback (1/30/2013)
Paperback (1/9/2019)
Paperback (1/9/2019)
Paperback (9/25/2018)
Hardcover (9/25/2018)
Paperback (8/10/1995)
Paperback (5/1/1999)
Paperback (3/13/1989)
Paperback (6/17/1994)
Paperback (6/24/2013)
Hardcover (6/1/1989)
Paperback (10/1/2010)
Paperback (5/8/2001)
Hardcover (6/1/2004)
Paperback (2/1/1998)
* Individual store prices may vary.
Description
The world-famous masterpiece by Nobel laureate Thomas Mann—here in a new translation by Michael Henry Heim
Published on the eve of World War I, a decade after Buddenbrooks had established Thomas Mann as a literary celebrity, Death in Venice tells the story of Gustave von Aschenbach, a successful but aging writer who follows his wanderlust to Venice in search of spiritual fulfillment that instead leads to his erotic doom.
In the decaying city, besieged by an unnamed epidemic, he becomes obsessed with an exquisite Polish boy, Tadzio. "It is a story of the voluptuousness of doom," Mann wrote. "But the problem I had especially in mind was that of the artist's dignity."
About the Author
German essayist, cultural critic, and novelist, Thomas Mann was awarded the Nobel Prize in Literature in 1929. Among his most famous works are Buddenbrooks, published when he was just twenty-six, The Magic Mountain, and Doctor Faustus.