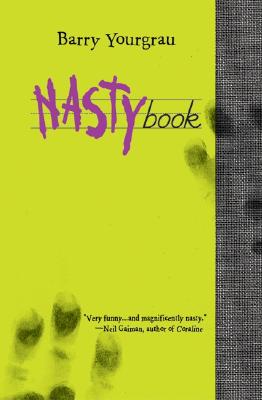 Nastybook (Hardcover)
Joanna Cotler Books, 9780060579784, 183pp.
Publication Date: April 26, 2005
* Individual store prices may vary.
or
Not Currently Available for Direct Purchase
Description
Nice is Overrated.
"The perfect book for the budding Count Olaf or Sauron in your family... or for you." -- Neil Gaiman, author of Coraline
NASTY ('nas-te) adj. 1. Twisted. 2. Spitefully unfair. 3. Causing dangerous and severe laughter. SYNONYMS: Hilarious. Deliciously fun. Sample usage: "What a nasty, wicked book, filled with mayhem and mischief." "Only nasty criminals would kidnap a cuddly teddy bear!" "Monsters attacking 'cause a kid picks his nose? That's nasty." "A witch on the Internet, a superhero who farts? All nasty too!" ANTONYMS: Nice. Boring. Plain old ordinary.
Why cant really cool parents dump their uncool offspring?
Why cant talented imaginary friends desert their boring creators?
Why cant pop stars be changed... into rodents?
Well, here they can! Barry Yourgraus NASTYbook is jam-packed with delightful wickedness for the kind of readers who cant get enough of bad endings, rude twists, and assorted nasty mischief... (And dont think we dont know who you are.)
Advertisement