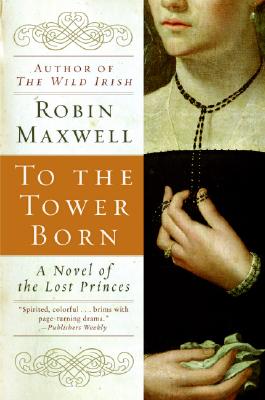 To the Tower Born
Paperback

* Individual store prices may vary.
Description
In 1483, Edward and Richard of York—Edward, by law, already King of England—were placed, for their protection before Edward's coronation, in the Tower of London by their uncle Richard. Within months the boys disappeared without a trace, and for the next five hundred years the despised Richard III was suspected of their heartless murders.
In To the Tower Born, Robin Maxwell ingeniously imagines what might have happened to the missing princes. The great and terrible events that shaped a kingdom are viewed through the eyes of quick-witted Nell Caxton, only daughter of the first English printer, and her dearest friend, "Bessie," sister to the lost boys and ultimate founder of the Tudor dynasty. It is a thrilling story brimming with mystery, color, and historical lore. With great bravery and heart, two friends navigate a dark and treacherous medieval landscape rendered more perilous by the era's scheming, ambitious, even murderous men and women who will stop at nothing to possess the throne.
Praise For To the Tower Born…
"To the Tower Born is a lively tale, told with a natural novelist's eye for drama and vivid characterization." — --Carolly Erickson, author of The Girl From Botany Bay
"Spirited, colorful . . . brims with page-turning drama." — Publishers Weekly
William Morrow Paperbacks, 9780060580520, 320pp.
Publication Date: October 3, 2006
About the Author
Robin Maxwell is the acclaimed author of The Wild Irish, The Secret Diary of Anne Boleyn, The Queen's Bastard, and Virgin: Prelude to the Throne. She lives in Pioneertown, California.