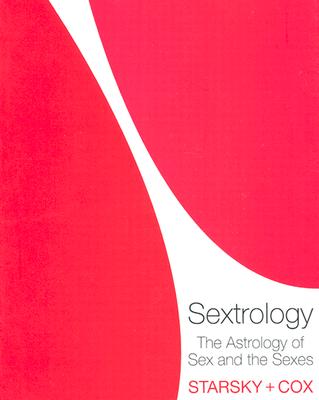 Sextrology (Paperback)
The Astrology of Sex and the Sexes
William Morrow Paperbacks, 9780060586317, 560pp.
Publication Date: January 6, 2004
* Individual store prices may vary.
Description
Sextrology draws insight from modern astrology to help people find their perfect sexual matches. This book takes an original, smart and sexy approach to evaluating astrological identities, and will again have people asking, 'What's your sign?'.
In sophisticated, uninhibited language, Sextrology accomplishes what no existing astrology book has ever achieved: it candidly explores sexual relationships from an astrological perspective without insulting the reader with new-age mumbo jumbo or sugary advice for capturing a mate.
Sextrology uncovers the naked truth of all possible cosmic couplings with candour, imaginations, and a wry sense of humour. It focuses on the 24 sex signs, pointing out the difference between men and women of each sign, their particular sexual psychology and behaviour, secret desires, and even physical attributes. Both straight and gay sex are explored for each sex sign, while desires, turn-offs, fantasies, and foibles are investigated in titillating detail. No stone is left unturned in this provocative, highly entertaining look at the sexes and sexual relationships.
About the Author
Stella Starsky and Quinn Cox are astrologers and writers who, in various incarnations, have contributed to such publications as the New York Times, the New York Observer, the Boston Globe, InStyle, Wallpaper, Detour, Avenue, Cosmopolitan, YM, Teen People, Paper, French Glamour, and Distinction. Under stage names, their combined acting credits include film, regional theater, and Broadway roles. They consult private clients and live in New York City.
Praise For Sextrology: The Astrology of Sex and the Sexes…
Extensively researched, and wonderfully dirty.
— O magazine

An extemely engaging, detailed book; readers will easily recognize themselves and their loved ones.
— Library Journal

"A new (and sexually explicit) astrology guide looks set to make celebrities of its New York-based, fashion-savvy authors."
— The Daily Telegraph (UK)

"Sextrology picks up where Linda Goodman left off..."
— The National Post

"The favored astrologers of fashion insiders."
— Elle

"Not only is this the most sexually forthright astrology book...but its authors also really know their stuff."
— The San Francisco Chronicle

"Lusty Leo Kim Cattrall and sexy Sagittarian Scarlett Johansson own this racy read about how signs act in the sack."
— Us Magazine

"This new book blows the lid on the zodiac's erotic penchants!"
— The Sunday Times of London

"Astrology sexperts Starsky and Cox know more about your love life than you do."
— Gotham Magazine

"A word-of-mouth phenomenon...a genuinely new take on the planet's oldest pastime. Thank your lucky stars."
— Time Magazine