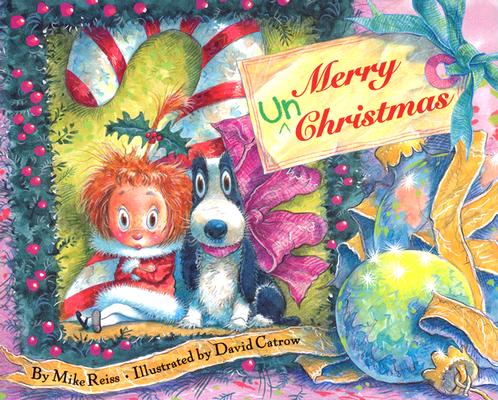 Merry Un-Christmas (Hardcover)
HarperCollins, 9780060591267, 32pp.
Publication Date: September 26, 2006
* Individual store prices may vary.
Description
The first Un–Christmas classic from the bestselling team of How Murray Saved Christmas.
When Noelle wakes up every morning, she must put her new pony in the backyard with all of her other ponies and her new bike in the garage with all of her other bikes. It is another normal day in Christmas City, where every day is Christmas except for one–the much anticipated but highly uncelebrated Un–Christmas Day.
Perfect for every child who wishes for more, more, and more, the bestselling collaboration of Mike Reiss and David Catrow give a new meaning to the phrase "a joyous holiday."
Ages 3 – 7
About the Author
Mike Reiss has won four Emmys and a Peabody Award during his twenty-eight years writing for The Simpsons. He ran the show in Season 4, which Entertainment Weekly called "the greatest season of the greatest show in history." In 2006, Reiss received a Lifetime Achievement Award from the Animation Writers Caucus. Reiss has written jokes for such comedy legends as Johnny Carson, Joan Rivers, Garry Shandling…and Pope Francis! For his comedic contributions to the charitable group Joke with the Pope, in 2015 Pope Francis declared Reiss "A Missionary of Joy."
David Catrow is the national bestselling illustrator of I Ain't Gonna Paint No More by Karen Beaumont. He and Mike Reiss have collaborated before with the unforgettable books How Murray Saved Christmas, Santa Claustrophobia, and The Boy Who Looked Like Lincoln. David Catrow lives in Springfield, Ohio, where he is still waiting for Santa to deliver the wildebeest he's had on his Christmas list since 1964.
or
Not Currently Available for Direct Purchase