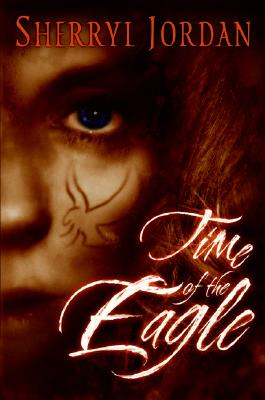 Time of the Eagle (Hardcover)
Eos, 9780060595548, 464pp.
Publication Date: July 1, 2007
* Individual store prices may vary.
Description
I was the first child born to a hunted people, in the first winter of their flight. My earliest memory is of being carried on my mother's hip across barren plains, with wild mountains all around, and of rough tents made of skins stretched across sticks planted in the dust, of hunger and thirst and a feeling I did not like or understand, but which I know now was the fear that shadowed my people, as a wolf shadows a wounded deer.
Avala dreams of becoming a healer, but her dreams are not the same as her destiny. Hers is a mighty but lonely fate, for she is the chosen one--the one who will bring the Time of the Eagle, when the hunted will become the hunters and win back their freedom. It is a destiny that requires the spirit of a warrior and the heart of a healer. But does Avala have the courage to set the Eagle on its flight?
In this epic story about a girl born to greatness, Sherryl Jordan tells an unforgettable tale of destiny, betrayal, and the power of love and faith.

or
Not Currently Available for Direct Purchase