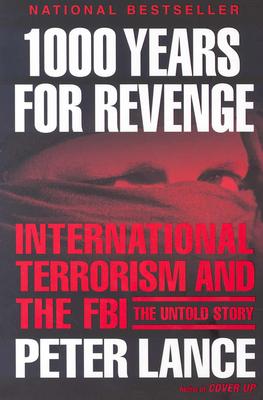 1000 Years for Revenge: International Terrorism and the FBI--The Untold Story (Paperback)
International Terrorism and the FBI--The Untold Story
ReganBooks, 9780060597252, 539pp.
Publication Date: September 7, 2004
* Individual store prices may vary.
or
Not Currently Available for Direct Purchase
Description
1000 Years for Revenge is a groundbreaking investigative work that uncovers startling evidence of how the FBI missed dozens of opportunities to stop the attacks of September 11, dating back to 1989. Award-winning journalist Peter Lance explains how an elusive al Qaeda mastermind defeated the entire American security system in what the author calls "the greatest failure of intelligence since the Trojan Horse." Threading the stories of FBI agent Nancy Floyd, FDNY fire marshal Ronnie Bucca, and bomb-maker Ramzi Yousef, Lance uncovers the years of behind-the-scenes intrigue that put these three strangers on a collision course. An unparalleled work of investigative reporting and masterful storytelling, 1000 Years for Revenge will change forever the way we look at the FBI and the war on terror in the twenty-first century.
Praise For 1000 Years for Revenge: International Terrorism and the FBI--The Untold Story…
"Compelling and briskly told. . .Quite convincing. . .[Lance] breaks ground."
-—Washington Post Book World

"An astounding read...a 500-page smoking gun."
-—Kristin Breitweiser, co-chair, September 11 Advocates

"An astonishing series of revelations, this book is a must-read..."
-—Senator Chuck Grassley (R-Iowa), Judiciary Committee

"This is a wake-up call to show America how are barn door was left open..."
-—Dennis Smith, bestselling author of Report from Ground Zero and Report from Engine Co. 82
Advertisement