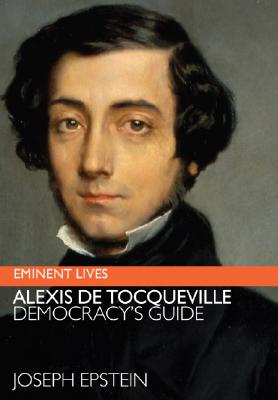 Alexis de Tocqueville (Hardcover)
Democracy's Guide (Eminent Lives)
Eminent Lives, 9780060598983, 224pp.
Publication Date: November 7, 2006
Other Editions of This Title:
Paperback (11/3/2009)
* Individual store prices may vary.
Description
Alexis de Tocqueville was among the first foreigners to recognize and trumpet the grandness of the American project. His two-volume classic, Democracy in America, published in 1835, not only offered a vivid account of what was then a new nation but famously predicted what that nation would become. His startling prescience, as well as the endurance of his political ideas, has firmly established Tocqueville's place in American history; his chronicle of our infancy is a fixture on every American history syllabus. Nearly all of his clairvoyant predictions about American political life, from the influence of Evangelical Christianity to the advent of our "consumer society," have come true—and on the schedule he set.
Yet in his own time, Tocqueville had little evidence for the truth of his ideas. Introspective, sickly, prone to self-doubt, he was an unlikely visionary. Joseph Epstein, America's most versatile essayist, proves an ideal guide to his predecessor. In wry, elegant prose, he engages Tocqueville's intellectual contributions, illuminates the development of his thought, and provides a referendum on his various prophecies. (His record was far from perfect—he thought the federal government would wither away as the states rose in power.) Alexis de Tocqueville: Democracy's Guide is an altogether human portrait of the Frenchman who would become an American icon.
About the Author
Joseph Epstein is the author of, among other books, Snobbery: The American Version, Fabulous Small Jews (a collection of stories), Envy, and Friendship: An Exposé. He was the editor of The American Scholar between 1974 and 1997, and for many years taught in the English Department at Northwestern University. His essays and stories have appeared in the New Yorker, Commentary, the Atlantic Monthly, and other magazines.
or
Not Currently Available for Direct Purchase