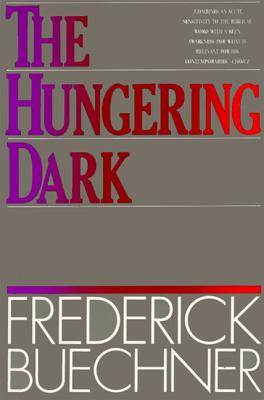 The Hungering Dark (Paperback)
HarperOne, 9780060611750, 128pp.
Publication Date: May 8, 1985
* Individual store prices may vary.
Description
These powerful reflections on biblical themes by one of today's most popular religious writers point up the truth that the darkness of doubt is often necessary to provoke a hunger for God. The Hungering Dark towers as one of Fredrick Buechner's best statements on contemporary belief challenged by doubt.
Drawing on texts from the Old and New Testaments, The Hungering Dark invites us to discover the hidden face of God, the manifestation of his grace, revealed in stillness, in unexpected places, often "through a glass, darkly." It invites us to say yes to "the possibility of God", and to recover "this fantastic hope that the future belongs to God...that holiness will return to our world."
About the Author
Frederick Buechner, author of more than thirty works of fiction and nonfiction, is an ordained Presbyterian minister. He has been a finalist for both the Pulitzer Prize and the National Book Award and was honored by the American Academy of Arts and Letters. His most recent work is Beyond Words: Daily Readings in the ABC's of Faith.