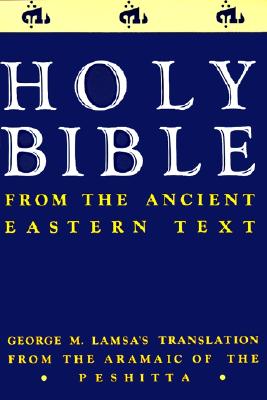 Holy Bible (Paperback)
From the Ancient Eastern Text
HarperOne, 9780060649234, 1264pp.
Publication Date: May 8, 1985
* Individual store prices may vary.
Description
This handsome new edition of the authoritative English translation of the Aramaic (Syriac) Old and New Testaments--the language of Jesus--clarifies difficult passages and offers fresh insight on the Bible's message.
About the Author
George M. Lamsa brings to this work a lifetime of scholarship and translation of the Eastern manuscripts of the Bible. He was raised in Assyria; during his lifetime he translated The Holy Bible from the Aramaic of the Peshitta and authored over twenty books illuminating the original meaning of Scripture.