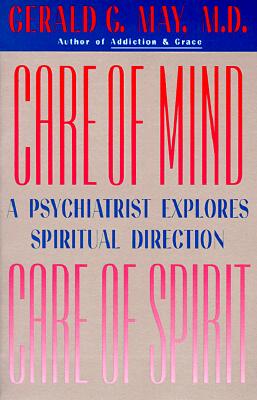 Care of Mind/Care of Spirit (Paperback)
HarperOne, 9780060655679, 256pp.
Publication Date: May 8, 1992
* Individual store prices may vary.
Description
Although secular psychology addressed a great deal about how we come to be the way we are and how we might live more efficiently, it can offer nothing in terms of why we exist or how we should use our lives," writes Gerald May in this classic discussion of the nature of contemporary spiritual guidance and its relationship to counseling and psychiatry. For millions turning for answers to the world of the spirit, May shows how psychiatry and spiritual direction are alike, how they complement one another, and how they ultimately diverge.
About the Author
Gerald G. May, M.D. (1940-2005), practiced medicine and psychiatry for twenty-five years before becoming a senior fellow in contemplative theology and psychology at the Shalem Institute for Spiritual Formation in Bethesda, Maryland. He was the author of many books and articles blending spirituality and psychology, including Addiction and Grace, Care of Mind/Care of Spirit, Will and Spirit, and The Dark Night of the Soul.