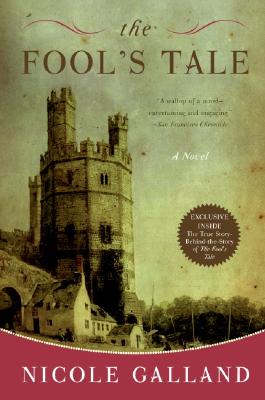 The Fool's Tale (Paperback)
A Novel
William Morrow Paperbacks, 9780060721510, 544pp.
Publication Date: January 24, 2006
* Individual store prices may vary.
Description
Wales, 1198. A time of treachery, passion, and uncertainty. King Maelgwyn ap Cadwallon, known as Noble, struggles to protect his small kingdom from foes outside and inside his borders. Pressured into a marriage of political convenience, he takes as his bride the young, headstrong Isabel Mortimer, niece of his powerful English nemesis.
Through strength of character, Isabel wins her husband's grudging respect, but finds the Welsh court backward and barbaric, and is soon engaged in a battle of wills against Gwirion, the king's oldest, oddest, and most trusted friend. Before long, however, Gwirion and Isabel's mutual animosity is abruptly transformed, and the king finds himself as threatened by loved ones as by the enemies who menace his crown.
A masterful novel by a gifted storyteller, The Fool's Tale combines vivid historical fiction, compelling political intrigue, and passionate romance to create an intimate drama of three individuals bound -- and undone -- by love and loyalty.
About the Author
Nicole Galland's five previous novels are The Fool's Tale; Revenge of the Rose; Crossed; I, Iago, and Godiva. She writes a cheeky etiquette column for the Martha's Vineyard Times. She is married to actor Billy Meleady and owns Leuco, a dog of splendid qualities.
or
Not Currently Available for Direct Purchase