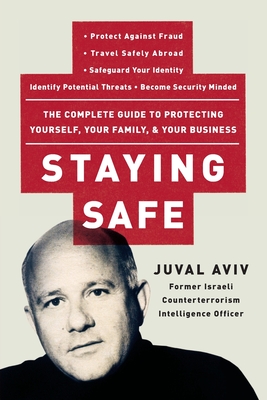 Staying Safe: The Complete Guide to Protecting Yourself, Your Family, and Your Business (Paperback)
The Complete Guide to Protecting Yourself, Your Family, and Your Business
HarperResource, 9780060735203, 290pp.
Publication Date: July 20, 2004
Description
In Staying Safe, Juval Aviv, a counterterrorism expert and international security consultant, outlines the essential tools for becoming personally responsible for the security and safety of yourself and your loved ones. You will learn how to safeguard your home and office, protect your identity, and travel without fear. Most important, you'll find that Aviv's recommendations and warnings are practical and easy to follow.
Juval Aviv neither overstates nor minimizes today's threats, whether they are from criminals or terrorists; instead he sets out to inform and provide real advice for minimizing risks.
Staying Safe is clear, comprehensive, and full of instructive and vital tips that cover:
Flying with confidence
Traveling to a foreign country
Identifying a potential terrorist threat
Basic safety precautions
Survival and escape strategies
Securing your business
Keeping your identity confidential
Making transactions on the Internet
And much more
Advertisement