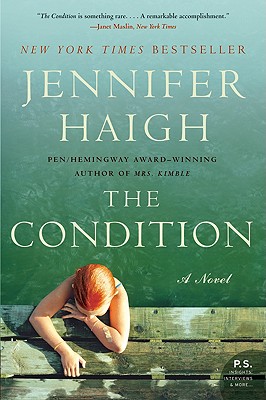 The Condition
A Novel
Paperback

* Individual store prices may vary.
Other Editions of This Title:
Digital Audiobook (6/30/2008)
Hardcover (7/1/2008)
Compact Disc (7/1/2008)
Fall '09/Winter '10 Reading Group List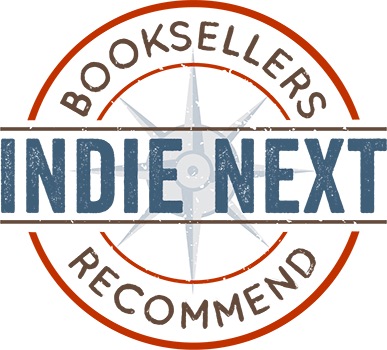 "Set in New England, The Condition realistically portrays the story of a family undergoing separation as they face their only daughter Gwen's diagnosis of Turner's syndrome, a condition that prevents puberty from occurring. Twenty years later, the family is shaken when Gwen, now a young adult, falls in love. There are endless possibilities for book club discussion in Haigh's insightfully written novel, in which family ties are both limiting and liberating."
— Jane Glaser, Next Chapter Bookshop, Mequon, WI
View the List
July 2008 Indie Next List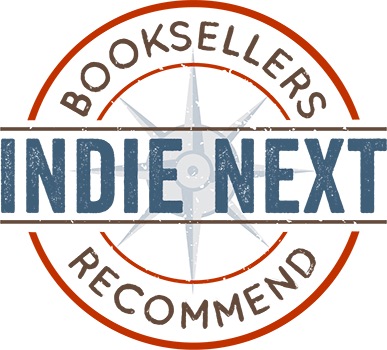 "Jennifer Haigh's latest book is the intimate story of a New England family, beginning one idyllic summer on Cape Cod, before their life changes suddenly. Twenty years later their story picks up again and you get to know each member of the family, what motivates them, and how they communicate -- or don't -- with each other. I loved this book."
— Kym Havens, Wellesley Booksmith, Wellesley, MA
View the List
Description
In the summer of 1976, during their annual retreat on Cape Cod, the McKotch family came apart. Now, twenty years after daughter Gwen was diagnosed with Turner's syndrome—a rare genetic condition that keeps her trapped forever in the body of a child—eminent scientist Frank McKotch is divorced from his pedigreed wife, Paulette. Eldest son Billy, a successful cardiologist, lives a life built on secrets and compromise. His brother Scott awakened from a pot-addled adolescence to a soul-killing job and a regrettable marriage. And Gwen—bright and accomplished but hermetic and emotionally aloof—spurns all social interaction until, well into her thirties, she falls in love for the first time. With compassion and almost painful astuteness, The Condition explores the power of family mythologies—the self-delusions, denials, and inescapable truths that forever bind fathers and mothers and siblings.
Praise For The Condition: A Novel…
"[Haigh] looks unflinchingly at family ties—the kind that limit and the kind that can actually liberate. The Condition is a satisfying feat of literary choreography."
— Wall Street Journal

"THE CONDITION is something rare. . . . Ms. Haigh has a great gift for telling interwoven family stories and doing justice to all the different perspectives they present. . . . A remarkable accomplishment."
— Janet Maslin, New York Times Book Review

"Haigh's characters are layered and authentic. Moreover, one would have to have a heart of stone not to care for them and follow their small sagas. . . . Haigh is such a gifted chronicler of the human condition."
— Chris Bohjalian, Washington Post Book World

"Jennifer Haigh illuminates the dark tangle of desire and deed that is the family, that crucible we so often yearn to flee yet keep coming back to again and again. THE CONDITION is unsentimental, compelling, and moving, and I urge you to read it!"
— Andre Dubus III, New York Times bestselling author of the National Book Award finalist House of Sand and Fog

"The ailment at the center of this remarkable novel is the human condition itself. Jennifer Haigh has written a sprawling, emotionally gripping account of one family's troubled history, enlivened by her formidable intelligence and deep insight into her characters' hearts and minds."
— Tom Perrotta, New York Times bestselling author of Little Children and Election

"[A] rich, enjoyable third novel. . . . Haigh sets many balls in motion . . . [and] the McKotch clan evolves believably, and satisfyingly."
— People (People Pick)

"Poignant. . . . A strong nod to the healing power of love."
— Publishers Weekly

"Filled with genuine insight and touching lyricism."
— Kirkus Reviews
Harper Perennial, 9780060755799, 416pp.
Publication Date: June 30, 2009
About the Author
Jennifer Haigh is the author of the short-story collection News from Heaven and four critically acclaimed novels: Faith, The Condition, Baker Towers, and Mrs. Kimble. Her books have won both the PEN/Hemingway Award for debut fiction and the PEN/L.L. Winship Award for work by a New England writer. Her short fiction has been published widely, in The Atlantic, Granta, The Best American Short Stories, and many other places. She lives in Boston.
Discuss the significance of the book's title. What else might it refer to other than Gwen's Turner's syndrome?
In what ways does Gwen's condition reverberate throughout the McKotch family? What do Frank and Paulette's differing opinions about how to treat Gwen's condition reveal about their personalities and also about their relationship?
Paulette and Frank's marriage was rife with misunderstandings on both sides. Was one person more to blame than the other for their break-up? Of the two, who did you find to be more sympathetic? Why does Billy blame his father for the divorce?
What was your impression of Paulette? Do you suppose the author meant for her to be a likeable character?
Discuss Paulette's relationship with Donald and her infatuation with Gil Pyle. What did Paulette find in her relationship with Donald that she did not with Frank?
Frank often compares his working-class background in a Pennsylvania mining town with Paulette's pedigreed family, musing that everything comes down to upbringing. How does his children's upbringing affect the paths they take in life? Was Frank a bad father, as Paulette seemed to believe?
On the surface the three McKotch children are extremely different. In what ways, if any, are they alike?
Why does Gwen distance herself from her family both physically and emotionally? Why does she ultimately decide to forgive Rico and Scott but not her mother?
Do you agree with Paulette's decision to send Scott to St. Raphael to bring Gwen home? Why is it so difficult for Paulette to believe that a man might be attracted to Gwen? Is she merely being a protective mother?
Gwen ends up living on St. Raphael, worlds away from her isolated life in Pittsburgh and Concord before that. What does she find on the Caribbean island that she hasn't anywhere else? Why does she reconcile with Rico?
What prompts Billy to finally reveal to his family that he's gay? How do Paulette and Frank each react to the news?
By the time the family reconvenes at the Captain's House, what realizations has Scott come to about his life—professionally and romantically, as well as his role as a father? In what ways have the others changed by the time of the reunion?
Sense of place is an important theme in The Condition. How do the opening scenes at the Captain's House set the tone for the rest of the novel? What do the main characters' living spaces, from Paulette's 200-year-old Concord house to Billy's meticulously decorated New York City apartment, reveal about them?
What do you suppose the future holds for the five members of the McKotch family?
Jennifer Haigh unfolds the narrative from the alternating perspectives of Frank, Paulette, and their three children. In what ways did this enhance your reading of the story?
Overall, what are your thoughts about the way the author presents the McKotches? Did you find their story to be a realistic and believable one?
If you have read Jennifer Haigh's previous novels, Baker Towers and Mrs. Kimble, discuss the similarities and differences between those two books and The Condition.