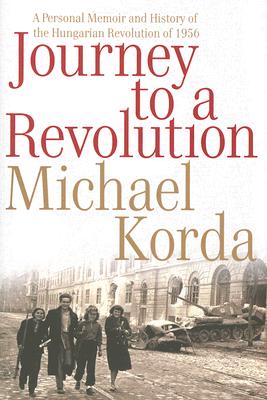 Journey to a Revolution (Hardcover)
A Personal Memoir and History of the Hungarian Revolution of 1956
Harper, 9780060772611, 240pp.
Publication Date: September 19, 2006
Other Editions of This Title:
Paperback (8/21/2007)
* Individual store prices may vary.
Description
The Hungarian Revolution of 1956 was not just an extraordinary and dramatic event—perhaps the most dramatic single event of the Cold War—but, as we can now see fifty years later, a major turning point in history. Here is an eyewitness account, in the tradition of George Orwell's Homage to Catalonia.
The spontaneous rising of Hungarian people against the Hungarian communist party and the Soviet forces in Hungary in the wake of Stalin's death, while ending unsuccessfully, demonstrated to the world at large the failure of Communism. The Russians were obliged to use force on a vast scale against armed students, factory workers, and intellectuals in the streets of a major European capital to restore the Hungarian communist party to power. For two weeks, students, women, and teenagers fought tanks in the streets of Budapest, in full view of the Western media—and therefore the world—and for a time they actually won, deeply humiliating the men who succeeded Stalin. The Russians eventually managed to extinguish the revolution with brute force and overwhelming numbers, but never again would they attempt to use military force on a large scale to suppress dissent in their Eastern European empire.
Told with brilliant detail, suspense, occasional humor, and sustained anger, Journey to a Revolution is at once history and a compelling memoir—the amazing story of four young Oxford undergraduates, including the author, who took off for Budapest in a beat-up old Volkswagen convertible in October 1956 to bring badly needed medicine to Budapest hospitals and to participate, at street level, in one of the great battles of postwar history. Michael Korda paints a vivid and richly detailed picture of the events and the people; explores such major issues as the extent to which the British and American intelligence services were involved in the uprising, making the Hungarians feel they could expect military support from the West; and describes, day by day, the course of the revolution, from its heroic beginnings to the sad martyrdom of its end.
Journey to a Revolution delivers "a harrowing and horrifying tale told in spare and poignant prose—sometimes bitter, sometimes ironic, always powerful."*
* Kirkus Reviews (starred)
About the Author
Michael Korda is the author of Ulysses S. Grant, Ike, Hero, and Charmed Lives. Educated at Le Rosey in Switzerland and at Magdalen College, Oxford, he served in the Royal Air Force. He took part in the Hungarian Revolution of 1956 and on its fiftieth anniversary was awarded the Order of Merit of the People's Republic of Hungary. He and his wife, Margaret, make their home in Dutchess County, New York.
or
Not Currently Available for Direct Purchase