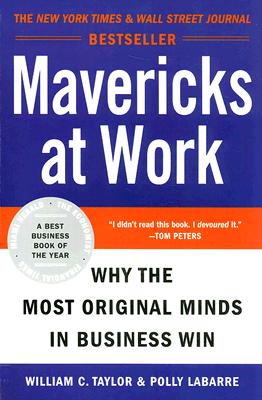 Mavericks at Work: Why the Most Original Minds in Business Win (Paperback)
Why the Most Original Minds in Business Win
Harper Paperbacks, 9780060779627, 316pp.
Publication Date: January 2, 2008
Description
Business as usual is a bust . . .
In industry after industry, organizations that were once dismissed as upstarts, wildcards--mavericks--are making serious waves and growing fast. From high-profile innovators such as HBO and Google to funky sandwich shop chains, the truly imaginative and unconventional businesses are changing the way things are done--providing new approaches, strategies, and outlooks, as well as better ways to compete, lead, and succeed in the twenty-first century.
The first book to document this change, Mavericks at Work is business "edutainment" for a smart, ambitious readership, profiling some of the most exciting--and often eccentric--CEOs in the United States, while detailing their remarkable strategies for success
Advertisement