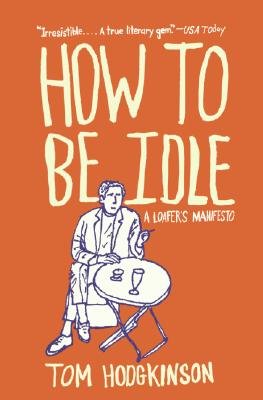 How to Be Idle: A Loafer's Manifesto (Paperback)
A Loafer's Manifesto
Harper Perennial, 9780060779696, 286pp.
Publication Date: April 24, 2007
Description
From the founding editor of The Idler, the celebrated magazine about the freedom and fine art of doing nothing, comes not simply a book, but an antidote to our work-obsessed culture. In How to Be Idle, Tom Hodgkinson presents his learned yet whimsical argument for a new universal standard of living: being happy doing nothing. He covers a whole spectrum of issues affecting the modern idler--sleep, work, pleasure, relationships--while reflecting on the writing of such famous apologists for it as Oscar Wilde, Robert Louis Stevenson, and Nietzsche--all of whom have admitted to doing their very best work in bed.
Praise For How to Be Idle: A Loafer's Manifesto…
"In these stress-filled times . . . we should all give ourselves the gift of reading this debut."
-Library Journal

"A true literary gem... irresistable"
-USA Today
Advertisement