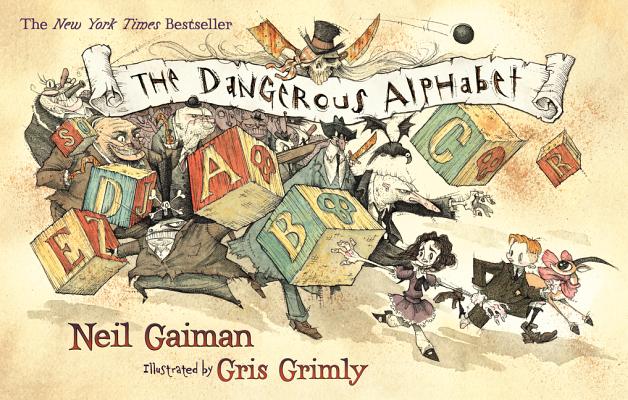 The Dangerous Alphabet (Paperback)
HarperCollins, 9780060783358, 32pp.
Publication Date: July 27, 2010
* Individual store prices may vary.
Description
A is for Always, that's where we embark . . .
Two children, treasure map in hand, and their pet gazelle sneak past their father, out of their house, and into a world beneath the city, where monsters and pirates roam.
Will they find the treasure? Will they make it out alive?
About the Author
Neil Gaiman is the New York Times bestselling author of the novels Neverwhere, Stardust, American Gods, Coraline, Anansi Boys, The Graveyard Book, Good Omens (with Terry Pratchett), The Ocean at the End of the Lane, and The Truth Is a Cave in the Black Mountains; the Sandman series of graphic novels; and the story collections Smoke and Mirrors, Fragile Things, and Trigger Warning. He is the winner of numerous literary honors, including the Hugo, Bram Stoker, and World Fantasy awards, and the Newbery and Carnegie Medals. Originally from England, he now lives in the United States. He is Professor in the Arts at Bard College.
Gris Grimly is a children's book illustrator who moonlights in painting and filmmaking. Some of his best-known works include Gris Grimly's Frankenstein, Edgar Allan Poe's Tales of Mystery and Madness and Edgar Allan Poe's Tales of Death and Dementia, and Neil Gaiman's bestselling picture book The Dangerous Alphabet. He lives in Los Angeles.