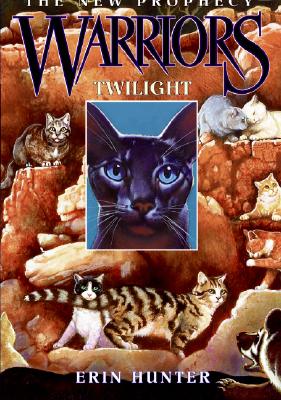 Warriors (Hardcover)
The New Prophecy #5: Twilight
HarperCollins, 9780060827649, 336pp.
Publication Date: August 22, 2006
* Individual store prices may vary.
Description
Erin Hunter's #1 nationally bestselling Warriors series continues with the fifth book in the New Prophecy series!
The fifth book in this second series, Warriors: The New Prophecy #5: Twilight, brings more adventure, intrigue, and thrilling battles to the epic world of the warrior Clans.
New territory brings new troubles for the fierce cats of the warrior Clans, and former allies are acting strangely hostile.
As divisions between the Clans grow deeper, Firestar's daughters face troubling decisions. The choices they make now could affect ThunderClan for generations to come…and with an unexpected enemy preparing to attack, their courage and strength will be needed more than ever if the Clan is to survive.
About the Author
Erin Hunter is inspired by a love of animals and a fascination with the ferocity of the natural world. As well as having great respect for nature in all its forms, Erin enjoys creating rich, mythical explanations for animal behavior. She is the author of the Warriors, Seekers, Survivors, and Bravelands series. She lives in the UK. Visit her online at www.warriorcats.com.