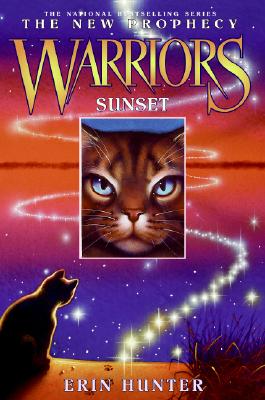 Warriors (Hardcover)
The New Prophecy #6: Sunset
HarperCollins, 9780060827694, 320pp.
Publication Date: December 26, 2006
* Individual store prices may vary.
Description
Erin Hunter's #1 nationally bestselling Warriors series continues with the sixth book in the New Prophecy series!
The sixth book in this second series, Warriors: The New Prophecy #6: Sunset, brings more adventure, intrigue, and thrilling battles to the epic world of the warrior Clans.
As shadows of the past continue to plague the forest, Brambleclaw is haunted by a dark figure on a dangerous quest for revenge, and must struggle to remain true to his Clan. A sinister path is unfolding and the time is coming for certain warriors to make the choices that will determine their destinies… and the destiny of all the Clans.
About the Author
Erin Hunter is inspired by a love of animals and a fascination with the ferocity of the natural world. As well as having great respect for nature in all its forms, Erin enjoys creating rich, mythical explanations for animal behavior. She is the author of the Warriors, Seekers, Survivors, and Bravelands series. She lives in the UK. Visit her online at www.warriorcats.com.