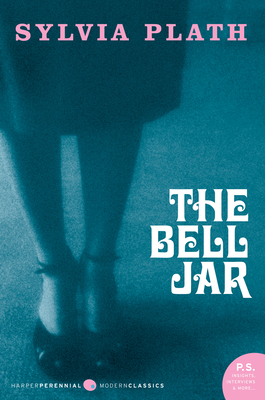 The Bell Jar (Paperback)
Harper Perennial Modern Classics, 9780060837020, 288pp.
Publication Date: August 2, 2005
Other Editions of This Title:
Digital Audiobook (2/1/2016)
Paperback (6/11/2013)
Prebound (8/2/2005)
Paperback (4/9/2001)
Hardcover (11/7/2013)
Audio cassette (9/30/2003)
Audio Cassette, Abridged, Abridged (1/1/1997)
Paperback (2/2/2000)
Paperback (11/3/2009)
Paperback, Large Print (9/23/2003)
Paperback (4/5/1999)
Mass Market Paperback (7/1/1983)
Library Binding (11/1/1995)
* Individual store prices may vary.
Description
The Bell Jar chronicles the crack-up of Esther Greenwood: brilliant, beautiful, enormously talented, and successful, but slowly going under -- maybe for the last time. Sylvia Plath masterfully draws the reader into Esther's breakdown with such intensity that Esther's insanity becomes completely real and even rational, as probable and accessible an experience as going to the movies. Such deep penetration into the dark and harrowing corners of the psyche is an extraordinary accomplishment and has made The Bell Jar a haunting American classic.
This P.S. edition features an extra 16 pages of insights into the book, including author interviews, recommended reading, and more.
About the Author
Sylvia Plath was born in 1932 in Massachusetts. Her books include the poetry collections The Colossus, Crossing the Water, Winter Trees, Ariel, and Collected Poems, which won the Pulitzer Prize. A complete and uncut facsimile edition of Ariel was published in 2004 with her original selection and arrangement of poems. She was married to the poet Ted Hughes, with whom she had a daughter, Frieda, and a son, Nicholas. She died in London in 1963.