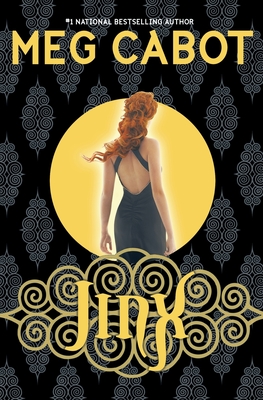 Jinx (Paperback)
HarperTeen, 9780060837662, 288pp.
Publication Date: May 12, 2009
* Individual store prices may vary.
Description
It's not easy being Jinx.
Jean Honeychurch hates her boring name (not Jean Marie, or Jeanette, just . . . Jean). What's worse? Her all-too-appropriate nickname, Jinx. Misfortune seems to follow her everywhere she goes—even to New York City, where Jinx has moved to get away from the huge mess she caused in her small hometown. Her aunt and uncle welcome her to their Manhattan town house, but her beautiful cousin Tory isn't so thrilled. . . .
In fact, Tory is hiding a dangerous secret—one that could put them all in danger. Soon Jinx realizes it isn't just bad luck she's been running from . . . and that the curse she has lived under since the day she was born may be the only thing that can save her life.
About the Author
Meg Cabot was born in Bloomington, Indiana. In addition to her adult contemporary fiction, she is the author of the bestselling young adult fiction The Princess Diaries and The Mediator series. Over 25 million copies of her novels for children and adults have sold worldwide. Meg lives in Key West, Florida, with her husband.